Link to Making Waves Schedule as of May 4.

Making Waves 15 Twitter.

Link to Making Waves Facebook.

Laval High School

(Click the text to link : )

Fatima Academy

Branch

Eastern Health's Community Addictions Prevention
and Mental Health Promotion Fund

BAY TV Volunteers YouTube

Laval events BAY TV YouTubes

Irish Heart of Newfoundland YouTube

Everything is going to be alright YouTube


Placentia/Cape Shore Radio 12>


Tramore Community Radio 2011>


Photos from Cape Shore Radio 2011>


Photos from Cape Shore Radio 2010>

Eastern Health Mental Health and Addictions

Canadian Mental Health Association

Department of Health and Community Services

Mental Health Commission of Canada

Canadian Alliance on Mental Health and Mental Illness

Headspace (Australia)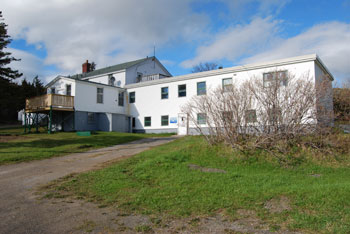 Ryakuga Collaborative Participatory Communications Events

Link to Ryakuga Facebook.


Ryakuga Twitter


Ryakuga Blog.


Ryakuga on Flickr.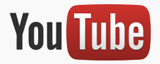 Ryakuga Collaborative.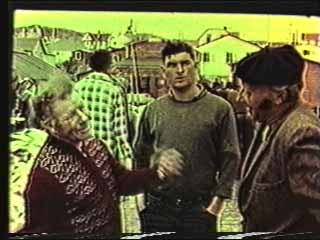 Click on the photo to link to the history of
participatory communications in Newfoundland
and Labrador.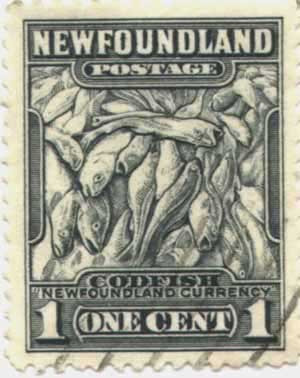 Click on the cod to link to Best Practices
from the Rock: Newfoundland and Labrador Success
Stories of Community Development, Adult Popular Education,
Participatory Communications
and Grassroots Activism.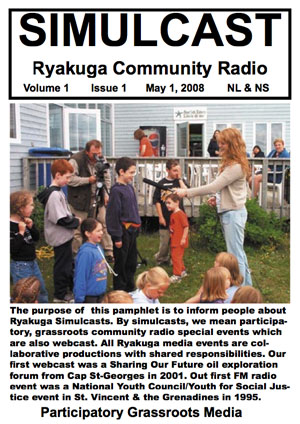 Click on the cover to read
the Simulcast e-zine.

All music, graphics and information are
copyright of the respective authors.